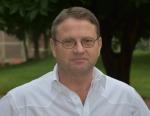 RENOWNED GENETIC SCIENTIST DORIAN GARRICK WILL JOIN THE PERFORMANCE BEEF BREEDERS (PBB) BOARD AT THE END OF SEPTEMBER.
Professor Dorian Garrick, PhD, BAgrSc(Hons), is Chief Scientist and Director at Massey University's AL Rae Centre. The AL Rae Centre is a world leader in the field of quantitative breeding, genetics and genomics working to benefit New Zealand's agricultural sector.

He is also a Professor of Animal Breeding and Genetics at Massey's School of Agriculture and Environment.

Mr Garrick will replace Shane McManaway, Chief Executive Officer of Allflex Asia-Pacific and China on the PBB board.
READ MORE